The call of home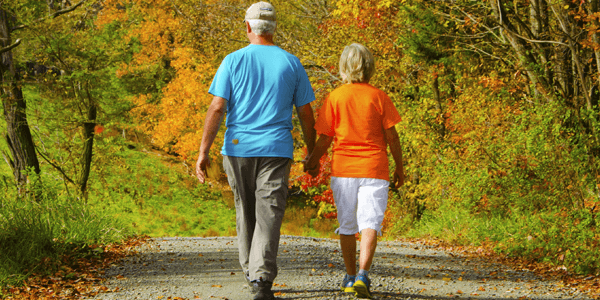 Alumna cherishes her connection to Marietta
Marietta was always her home — even for the three and a half decades that Jane Morris '62 lived in Chagrin Falls, a suburb near Cleveland.
Morris was recently inducted to Marietta College's Legacy Society after making contributions to the College through her estate plans.
"I grew up in Marietta," she says. "My family home was on Front Street across from the park."
Morris was the youngest of three children. Her brothers, Jim and Bill, both attended Marietta College years before she entered as a freshman in 1959 to study Home Economics.
"I was one of Miss (Lillian) Nelson's girls," Morris says. "She taught Home Ec and she took me under her wing."
When Morris completed her studies, she moved to northeast Ohio to work for a gas company.
"I worked there for a year but I didn't like it at all so I came back to Marietta to talk to Miss Nelson," she says. "She was really kind to me and took care of me."
Nelson advised her former student that a job teaching home economics would be opening up at a Chagrin Falls high school soon because the teacher was expecting a baby.
"I said I would take it and went up there," Morris says. "I taught for 32 years and stayed for 35."
As a life-long learner, Morris continued to take college courses, earning a Master of Arts degree from Kent State University.
During one of her trips back to Marietta after her retirement, Morris met with a childhood friend, Kay Caltrider, who urged Morris to check out the Marietta housing options that were available to her at the time. Unlike the older home she grew up in, Morris chose a new build on the outskirts of the city.
"Moving back to Marietta was an easy thing for me," she says. "It's familiar to me and there are so many different activities here that I enjoy."
As an undergraduate student at Marietta, Morris was involved in many student life activities, and was a member of the Alpha Xi Delta sorority. Marilyn Melick Green '64 was her little sister in the sorority. She also participated in cruise tours organized by Hudson Green '63.
"If you were at Marietta back in those days, you got involved," she says. "So, when I returned to Marietta, I went back into that mold. It was one of the main reasons why I came back."
In addition to making a financial contribution to the College in her estate plans, Morris has also documented gifts of art and book collections.
"Remembering Marietta College in your estate plan is a great way to impact the lives of future generations of Pioneers, whether that's through gifts to the endowment or to specific programming," says Jarrett Stull, Executive Director of Planned Giving. "Jane is passionate about art and history, and she is also deeply committed to the quality education that Marietta College offers to students, and her gifts to the College reflect that."
Stull says it's a pleasure to learn the many personal reasons why alumni are so committed to Marietta College.
"I think it's extremely important to give back," she says. "You're sharing the world as you know it, and you're also showing future generations of students that you care."
She wants her fellow Long Blue Liners to know that the Welcome Mat is always out at Marietta.
"You don't have to say goodbye to Marietta College for forever," she says. "As far as giving, you're put on the earth to serve something greater than yourself."
GI SMITH